For Healthcare Professionals
Clinically proven SUI treatment that increases access to care
Flyte® in-home pelvic floor treatment was born out of a belief that women deserve increased access to care and safe, effective, clinically proven products to treat common problems like urinary incontinence.
Flyte® is a first-of-its-kind, clinically proven, intravaginal home-use device that is paired with access to expert support and care through our on-staff pelvic floor physical therapists and clinician partnerships.
I will continue to utilize Flyte® in my practice!
"As a pelvic health physical therapist, I have been recommending the Flyte® device to my clients for a few years now. I live in an area where there are not enough pelvic health providers and have some clients drive from 2-3 hours away for services. This device allows them to progress with their care without needing to attend as frequent in-person sessions. I love how easy the product is to use and how Flyte® really wants people to find success with it. I have always had wonderful customer service when contacting the company with questions and my clients have too. I will continue to utilize Flyte® in my practice!"
Kirsten DesMarais, PT, DPT, OCS
Empower Ortho & Pelvic Health 
Addressing unmet needs together
We understand that you want to provide your patients with the best possible, clinically proven treatments for stress urinary incontinence. If you are a physical therapist, that may include considerations for manual therapy, movement retraining, and patient education for home program compliance. If you're an OB-GYN or CNM, you may be interested in better options for your postpartum mothers. If you are a urogynocologist or urologist, you might be looking for a highly efficacious, conservative solution for women who are not appropriate for surgical procedures.
Through our unique model, Flyte® by Pelvital partners with healthcare professionals so that together, we can improve the quality of life for women with untreated SUI today.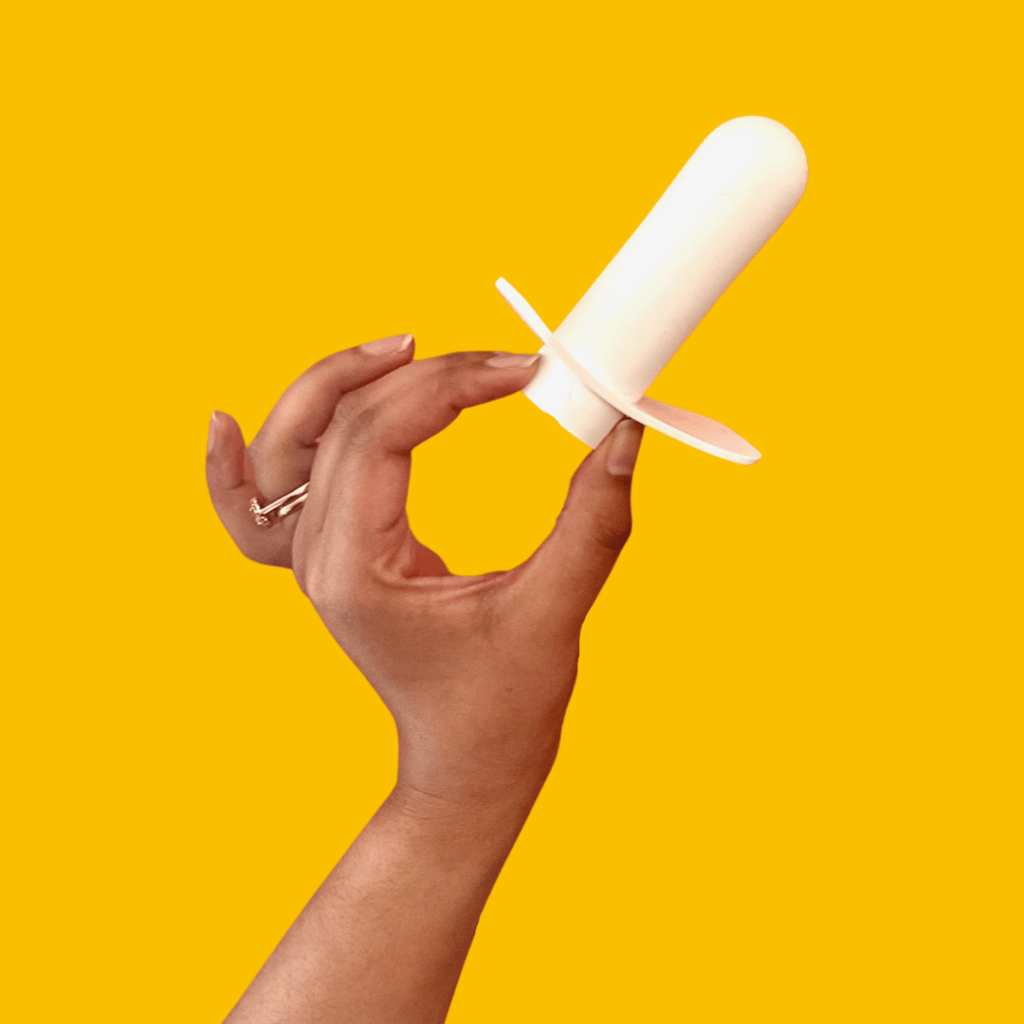 What is Flyte and How Does It Work?
Flyte® is mechanotherapy device which has been clinically proven to improve coordination, strength, and tone of the pelvic floor muscles, when used over 6 weeks. In short:
Flyte® includes a controller device and a detachable wand (diameter is 29 mm, length 88 mm to wings, 100 mm total. Circumference is comparable to Intimate Rose® dilator size 5, length compared to a size 2 dilator. Note, Flyte® by Pelvital is not associated with Intimate Rose.
The wand contains an accelerometer and gyroscope, which in turn provide biofeedback via the controller as the user contracts and relaxes pelvic floor muscles. The wand also contains a weighted motor, which provides the mechanotherapy pulses.
It's the mechanotherapy, gentle oscillations designed for maximum impact, paired with a voluntary muscle contraction that work together to improve muscle tone and reduce SUI.
What is mechanotherapy?
Flyte® is the only device available using mechanotherapy to improve SUI.  Mechanotherapy is what physical therapists use in their practice and it occurs on a cellular level. Flyte® uses these same concepts to improve muscle tone in the pelvic floor.
Mechanotherapy is the therapeutic act of using mechanical stimuli to increase the velocity of cellular signaling required to create muscle contraction. In turn, this generates change in cellular makeup, thereby impacting muscle tone.
Incorporating Flyte into Practice: Increasing Access to Care
Flyte® was first created in Norway with the goal of helping women, who were traveling several hours to visit their healthcare practitioners to treat SUI. Access to care is a global issue and Pelvital aims to address it for women coping with SUI.
Flyte® can be used at-home and/or in-clinic based on the medical practitioner's discretion.

At Pelvital, we have two pelvic PTs on staff who can provide pelvic health guidance to patients, in partnership with you, on what to expect when seeking care for the treatment of SUI.

Flyte® is a non-surgical and simple option to improve compliance with pelvic floor home programs - providing tactile cueing and self-efficacy for pelvic floor contractions as part of an in-office and/or telehealth plan of care.
What are patients saying about Flyte® + physical therapy?
Review posted by Brittany on March 18, 2022
"I am an active mom of three young children. All of my babies were large at birth and the pregnancies and deliveries definitely took a toll on my pelvic floor. I didn't seek treatment until after my third child was born. By this time I had given up running because it didn't feel very good anymore and I was nervous every time I had to sneeze. I started seeing a pelvic floor physical therapist and during one of my sessions she introduced me to Flyte®. I started using that in combination with PT and I was amazed with the results. I went from leaking several times a day to no leaks within 6 weeks! I have slowly introduced running into my workouts again and it has felt better than it has in years. I am so excited to no longer feel held back by pelvic floor weakness. The biofeedback incorporated within Flyte® was super helpful in knowing that I was recruiting the correct muscles and also in seeing progress each week. I have reached my intended goals and I continue to use Flyte® about once a week for maintenance. Thank you Flyte®!!!!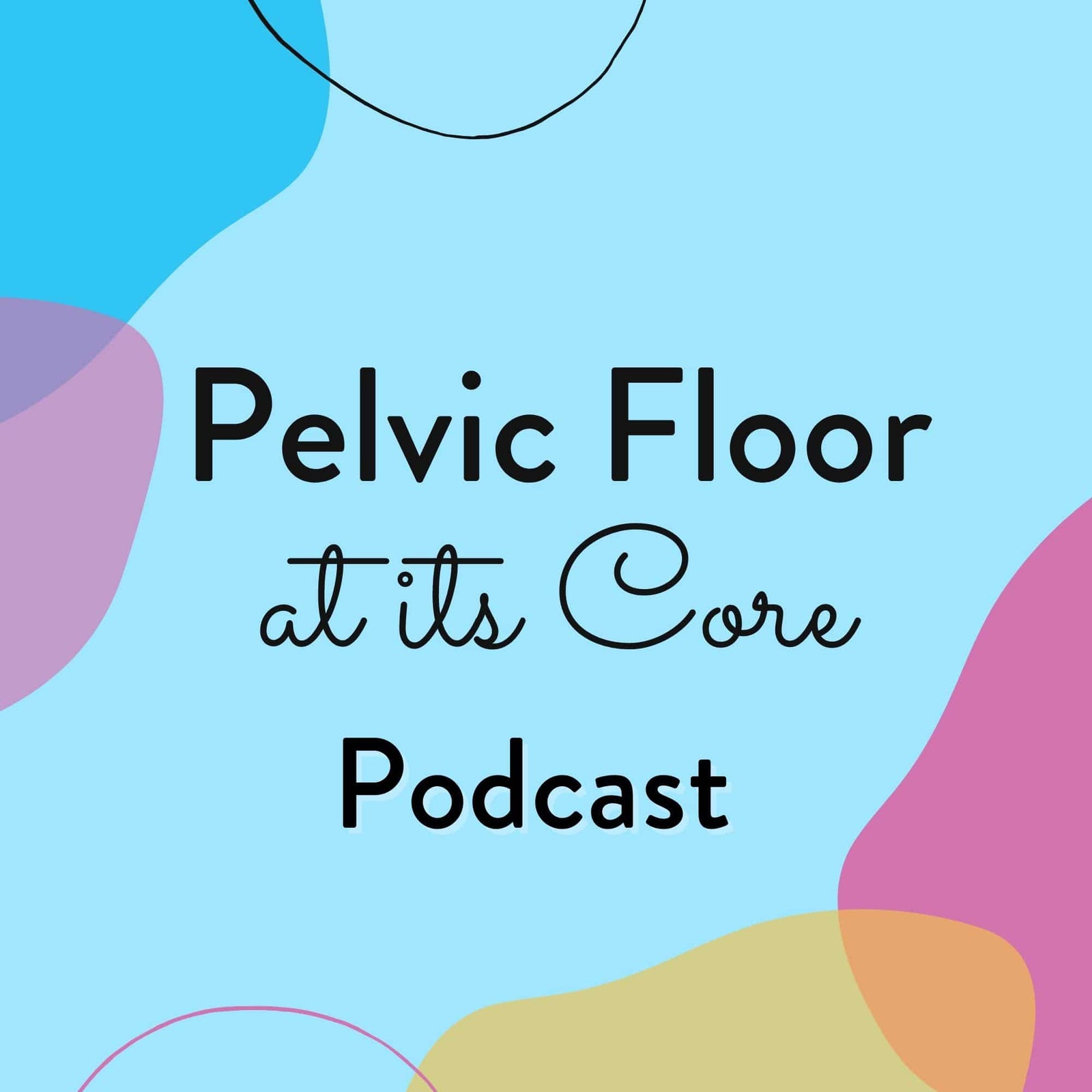 Listen to the podcast
We're working to bring pelvic health talk out in the open. Join us as we engage pelvic health experts and discuss all things pelvic health. Hosted by Pelvital's Shravya Kovela, PT, DPT, OCS. Episodes, topics and guests include:
Dr. Kelsey Beach: Empowering women during pregnancy and postpartum

Dr. Hannah Strom: How yoga can help pelvic health

Kim Vopni: Vagina Coach, her prolapse, low pressure fitness

Dr. Katie Moise, postpartum return to running
Listen on Google Podcasts.
Listen on our YouTube channel.