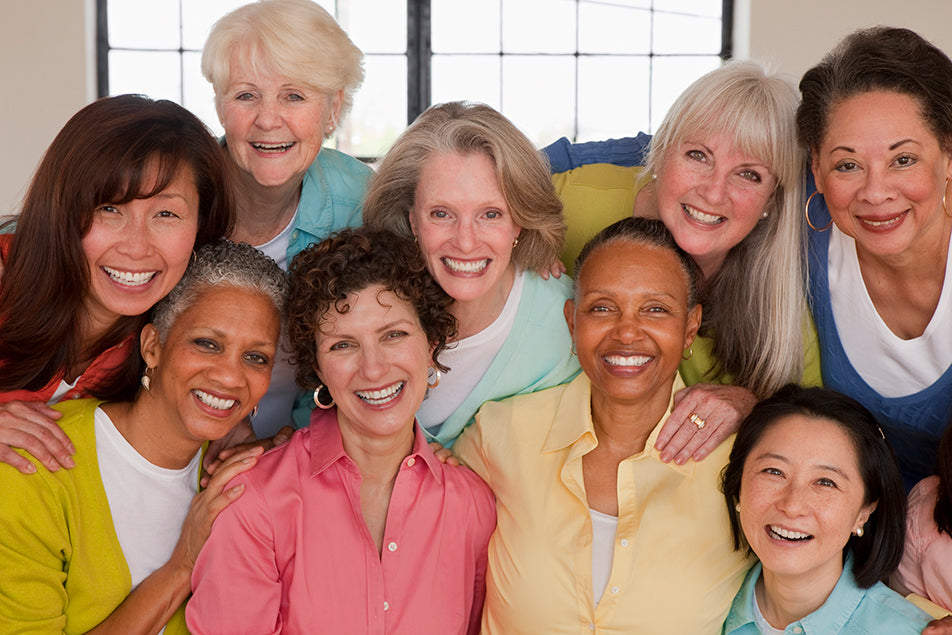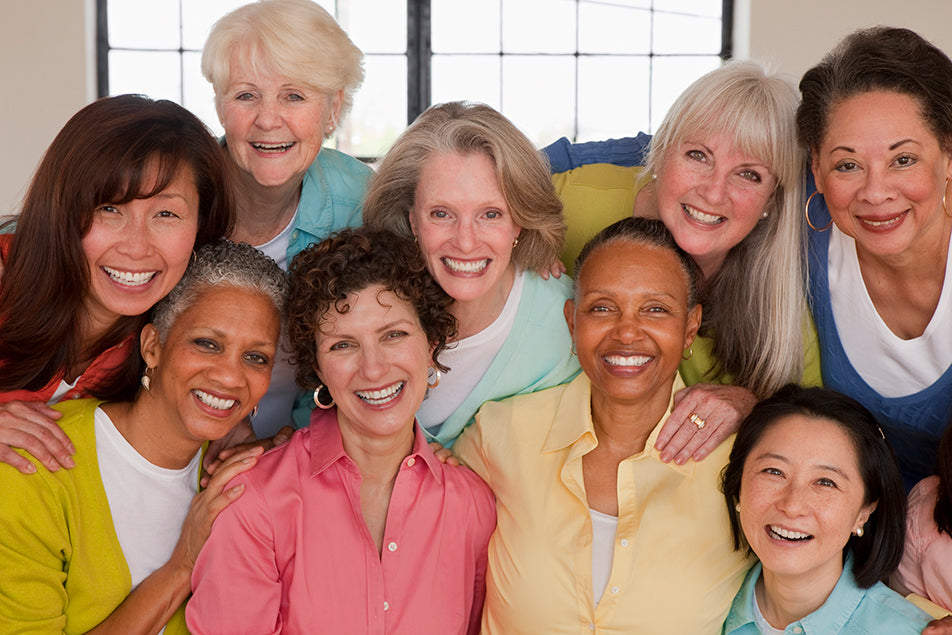 The Story of Flyte®
Flyte® was originally developed by researchers and physicians at the Arctic University of Norway and other experts in gynecology, muscle rehabilitation, and urinary incontinence treatments. Their mission was to create an effective treatment for stress urinary incontinence. Flyte® has been proven effective in two clinical trials and was FDA cleared in 2020.
Since then, we pride ourselves on helping all women realize that they do not have to live with leaks. Flyte® is proud to be one of the few women led medical device companies in the market. Too many women do not know that there is a treatment option and are stuck thinking that their life will be filled with pads and worry. The name Flyte®, derives from the Norwegian word "flytte" which means freedom. Freedom from pads, freedom from worry, freedom to enjoy life!
How is Flyte® different than some other options available online?
Unlike most pelvic floor devices available online, Flyte® is more than a Kegel trainer. It doesn't just offer biofeedback to help you contract your pelvic floor muscles. It's a treatment that initiates and leverages the body's natural healing response to strengthen the pelvic floor muscles. Flyte® is the first and only treatment of its kind. It's backed by 15 years of research and development including rigorous clinical studies to prove it is safe and effective. 
With Flyte®, you also have access to expert education and support. Because we are staffed by pelvic floor physical therapists, you can treat at home, but you're not alone. We're here when you need us. 
See how it works from Leah Fulker, PT, DPT
What is Flyte® and how does it work?
Flyte® is a simple, effective bladder leak treatment for stress urinary incontinence (SUI). Flyte® helps women strengthen weak pelvic floor muscles to reduce a type of bladder leakage called stress urinary incontinence (SUI). Flyte® reduces both the frequency and volume of urine.

The Flyte® wand is placed in the vagina and delivers mechanotherapy while you contract (squeeze or tighten) your pelvic floor muscles during a 5-minute per day, six-week treatment. Mechanotherapy is an established medical treatment that has been shown to be effective in the rehabilitation of muscles and other tissues. It stimulates cellular responses that support the body's healing process. Flyte®:
Delivers a series of gentle pulses while you contract (squeeze or tighten) your pelvic floor muscles during each five-minute session.
Amplifies the benefit of each squeeze (commonly called Kegels) by 39 times.
Promotes a healing response within the cells of the pelvic floor muscles, restoring strength and bladder control. This is called mechanotherapy — the Flyte® wand, pulses, and muscle contractions working together to restore your pelvic floor over the 6-week standard treatment time.
After 6 weeks, some women may choose to use Flyte® occasionally to maintain pelvic floor muscle tone.
Is Flyte® effective?
Flyte® reduces bladder leaks — frequency and volume — in women with mild, moderate or severe stress urinary incontinence. The Flyte® wand is sized to make contact with the pelvic floor muscles and provide a gentle, therapeutic stretch while inserted. The wand's internal electronic components deliver mechanical pulses to stimulate the pelvic floor, delivering biofeedback while you complete pelvic floor muscle contractions (Kegels). The pulses work together with the therapeutic stretch and contractions to deliver an effective mechanotherapy-based treatment for incontinence. Most women are able to use the Flyte® wand without issue
Flyte® is a proven safe, non-surgical treatment for stress urinary incontinence. In clinical trial, most women using Flyte® were dry or near dry in 2 - 12 weeks. For many women, Flyte's® benefits are life changing.
We offer a Money Back Performance Guarantee. If Flyte® does not work for you, simply return it within 3 months for a full refund. See return policy
How is Flyte® different from electrical stimulation?
Flyte® does not use electrodes, and it does not force your muscles to contract through electrical stimulation, which some women find uncomfortable. Flyte® is a mechanotherapy treatment that stimulates the pelvic floor muscles, while you squeeze your pelvic floor muscles. During therapy, the Flyte® wand sends gentle pulses to your pelvic floor muscles. The pulses feel like a slight vibration, and are not painful. This Flyte® treatment creates a cellular response in your pelvic muscles which stops or reduces bladder leaks by strengthening your pelvic floor muscles.
Learn about the science inside the Flyte® wand
Who can use Flyte®?
Flyte® is designed to strengthen weak pelvic floor muscles, which has been found to help women with stress urinary incontinence (SUI). Whether your bladder leakage is mild, moderate or severe, Flyte® may be able to help restore bladder control, reducing or eliminating leaks and the need for pads.
Flyte® was clinically studied in women with SUI — women who leak when they cough, laugh, sneeze, exercise, or lift things. Flyte® has not been studied to treat other forms of incontinence. 
Hear Leah talk about the importance of treating SUI
Why should I treat? My leaks aren't "bad enough" yet.
Leaks usually don't get better on their own. In fact, they often get worse over time. The best time to start treating is today. With Flyte's® money back performance guarantee, you have nothing to lose except leaks!
What are Flyte® users saying?
See Shelly's Flyte® review (recorded and shared with permission)
★★★★★

"After 1 week I saw improvements, after 6 weeks I am able to lift 50 pound bales of hay without leakage. I'm amazed at how working and developing muscles that were injured from surgery can become strong again."

Zoe
★★★★★

"Let me start off by saying customer service is superb. I signed up for text msg and every once and a while I would receive a text asking how everything was going. By accident I replied that it wasn't and within 2 days I received a call asking what kind of problems I was having. Also when I purchased, there was a coupon that I did not know about and they let me know about it and refunded me the difference."

Tewanda
★★★★★

"I had been dealing with leakage during my work outs. Both my mother and sister had surgery for the same issue. However, it did not correct things for either of them. I started using Flyte daily just over six weeks ago and have experienced a significant change in my bladder control. I plan on continuing to use Flyte as It only takes five minutes a day and the results are amazing."

Joan
★★★★★

I've used the product for over six weeks now. It was recommended to me by a staff member of my gynecologist's office. I feel that strengthening my pelvic floor muscles is always a beneficial thing to do. It is nice to own this product and thus avoid doctor's office visits for treatments. I think it's worth a try!

Janet
★★★★★

"I had been suffering with SUI during exercise (and coughing and sneezing) for years now. I thought the only real solution was surgery. I am so glad I found a effective non-invasive product. The device is SO easy to use and its only for 5 min a day!"

Lori
★★★★★

"I had amazing success with Flyte! When I started with Flyte Therapy, I was using two to three panty liners per day. I am down to one per day with most days not even having any leakage. Flyte is extremely easy to use and I really appreciate that I could use it in the privacy of my own home! I highly recommend this product to any woman that is experiencing urine leakage!"

Michelle
★★★★★

"I learned about Flyte from a friend who works in women's health. After ordering Flyte and getting used to the therapy, it did not take long to realize it works! I have not had any leakage while coughing sneezing or laughing since I started using Flyte a month ago. I would recommend Flyte to any woman concerned about growing older and becoming more seriously incontinent."

Chris
How can I get Flyte®?
Flyte® is available directly from Pelvital without a prescription and shipping is free. It is backed by a money back guarantee. If Flyte® doesn't work for you, simply return within 3 months using our postage-paid shipping label. 
Flyte® is not currently covered by insurance.
If you have money in a flexible spending account (FSA) or a health savings account (HSA) through your employer-based health insurance, you may be able to use this money to help pay for and purchase Flyte®.