Surgical-level results. Without surgery.
Clinically proven to treat stress urinary incontinence.
Learn More
Treat the cause, not the symptoms
Flyte® is the only at-home intravaginal device that delivers the proven therapeutic treatment modality of mechanotherapy to treat stress urinary incontinence and strengthen the pelvic floor. Flyte® is the first and only treatment of its kind.
How Flyte Works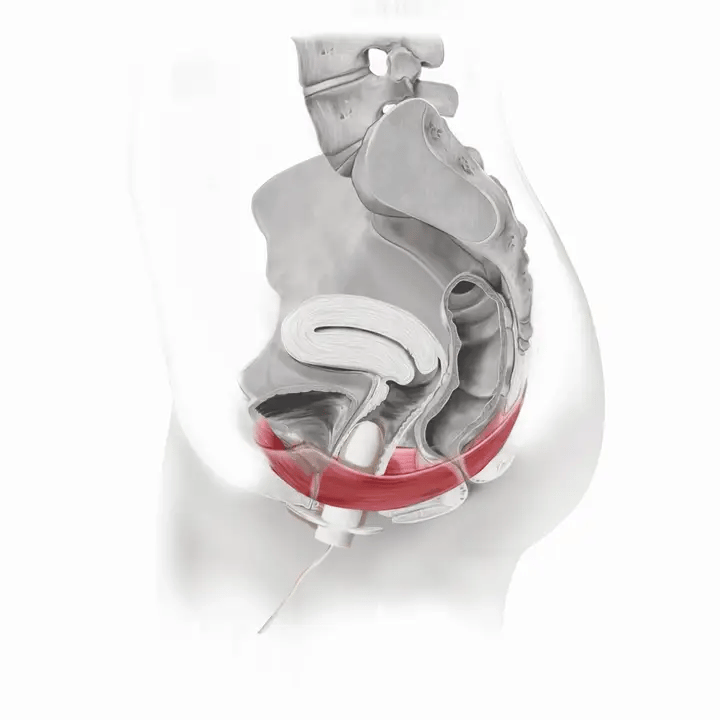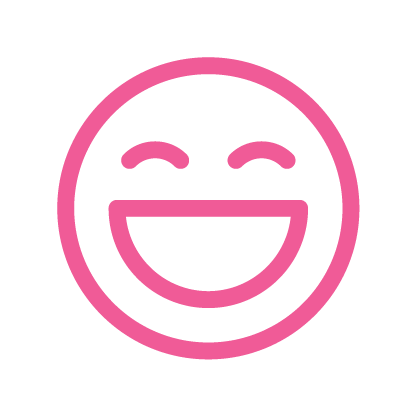 Patient Supported
"I used to have bladder leaks EVERY time I exercised, sneezed, coughed, etc. Now, I have very little to no leakage. This is life changing!" - Lisa, Flyte user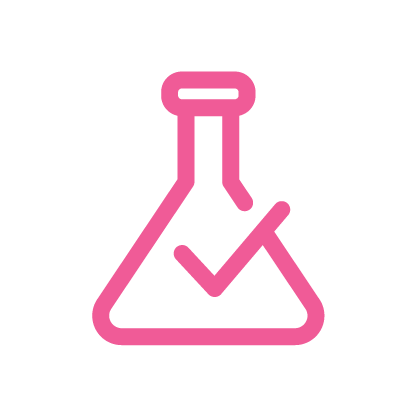 Clinically Proven 
82% of women were continent in 6 weeks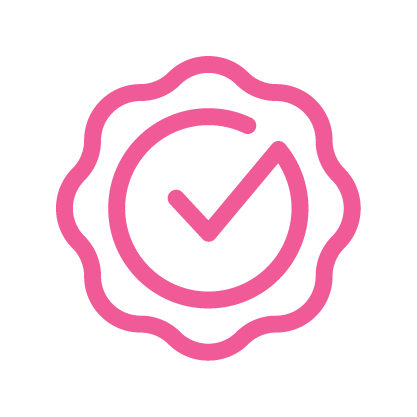 FDA Cleared
Flyte® is FDA cleared and is backed by over 20 years of research and development including rigorous clinical studies.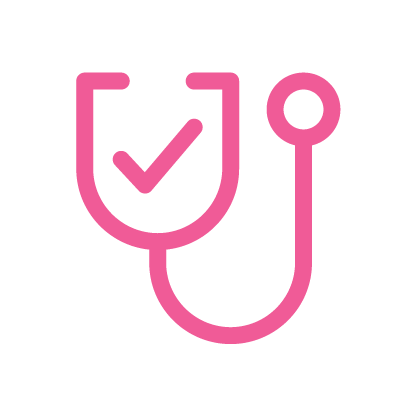 Recommended by Healthcare Providers
"Definitely consider this FDA-cleared Flyte therapy as an alternative to surgery." - Dr. Nissirine Nakib, MD
Evidence Backed
Flyte® was studied in patients with stress urinary incontinence (SUI) in two key studies including a 60 patient study in Norway and a 119 patient study in the U.S., one of the largest of its kind for an in-home SUI treatment. Both studies used the objective measure of pad weight as the primary outcome measure. Both studies also looked at quality of life and long-term durability (whether the treatment lasts even after you stop using Flyte).
The Science
82% achieved continence
Prior to the study, all participants had all been referred to surgery following failed conservative treatment (pessary, pelvic floor therapy, etc). In 5min/day for 6 weeks, 82% of participants achieved continence. (1)
77% durability
2 years later, 77% of participants still reported continence. None underwent surgery. (1)
results similar to surgery
Flyte's short term objective success rate is 82%. (1) 

Surgical objective success rates are reported between 57-92%.(2)

Long-term, Flyte's 2-year continence durability is 77% (1) compared to 5 year surgery durability between 43-92%.(2) 

Surgical outcomes decline over time with success outcomes reported >10 years post-surgery between 48-63% (3), potentially requiring an additional surgery. In contrast, a woman can re-treat her pelvic floor muscles using Flyte without surgical risk.(1,5)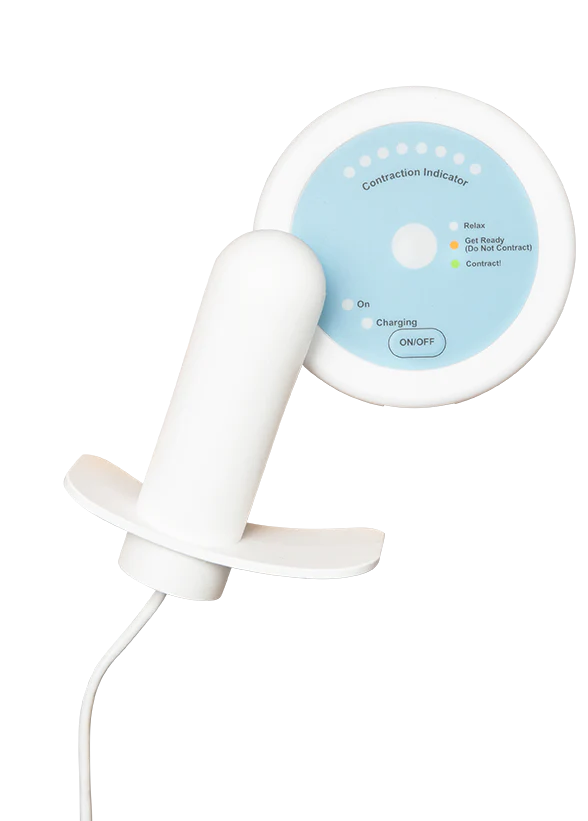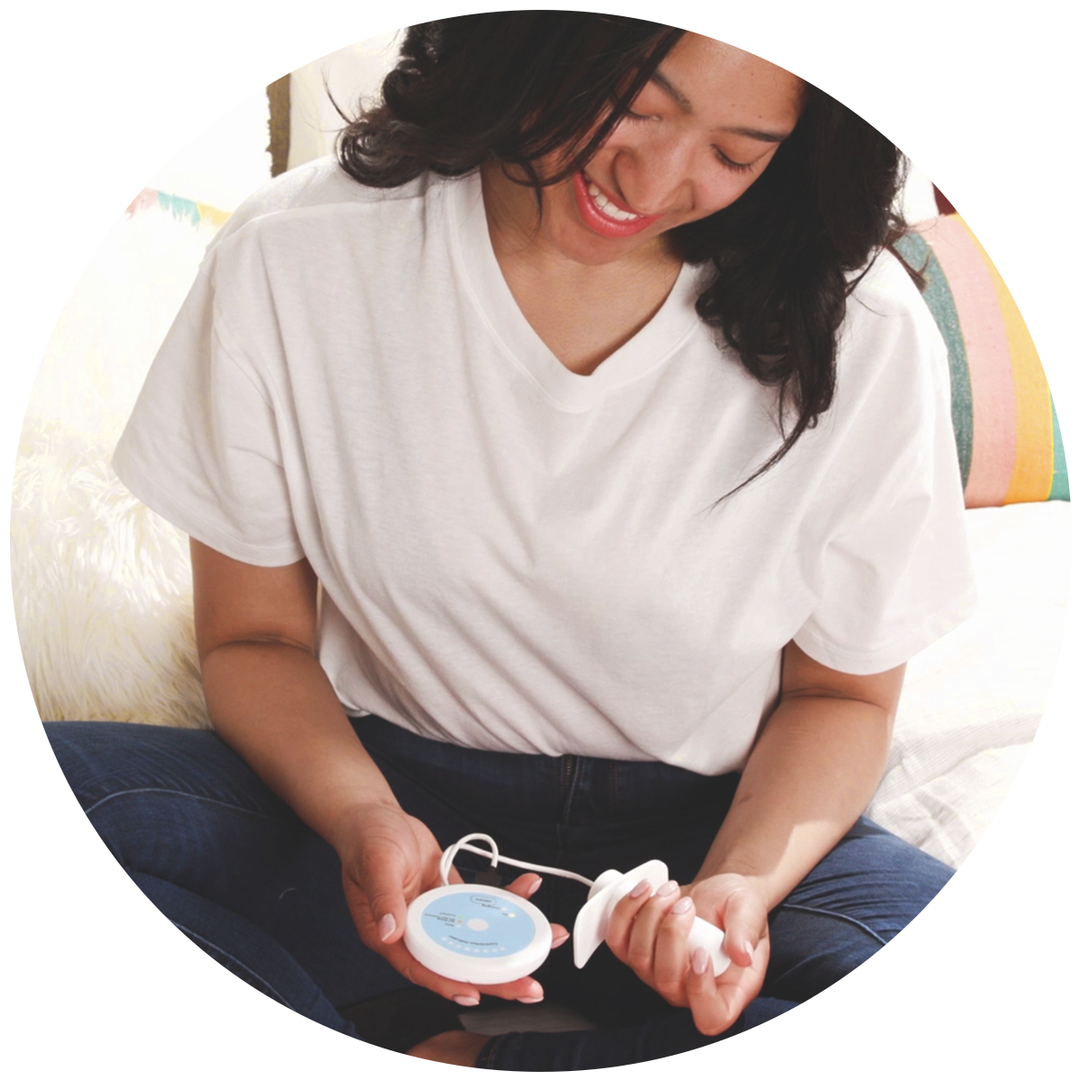 Easy to Use
 Inserting Flyte is simple, like inserting a tampon.  Each 5-minute session delivers a series of gentle mechanical pulses while you contract and relax your pelvic floor.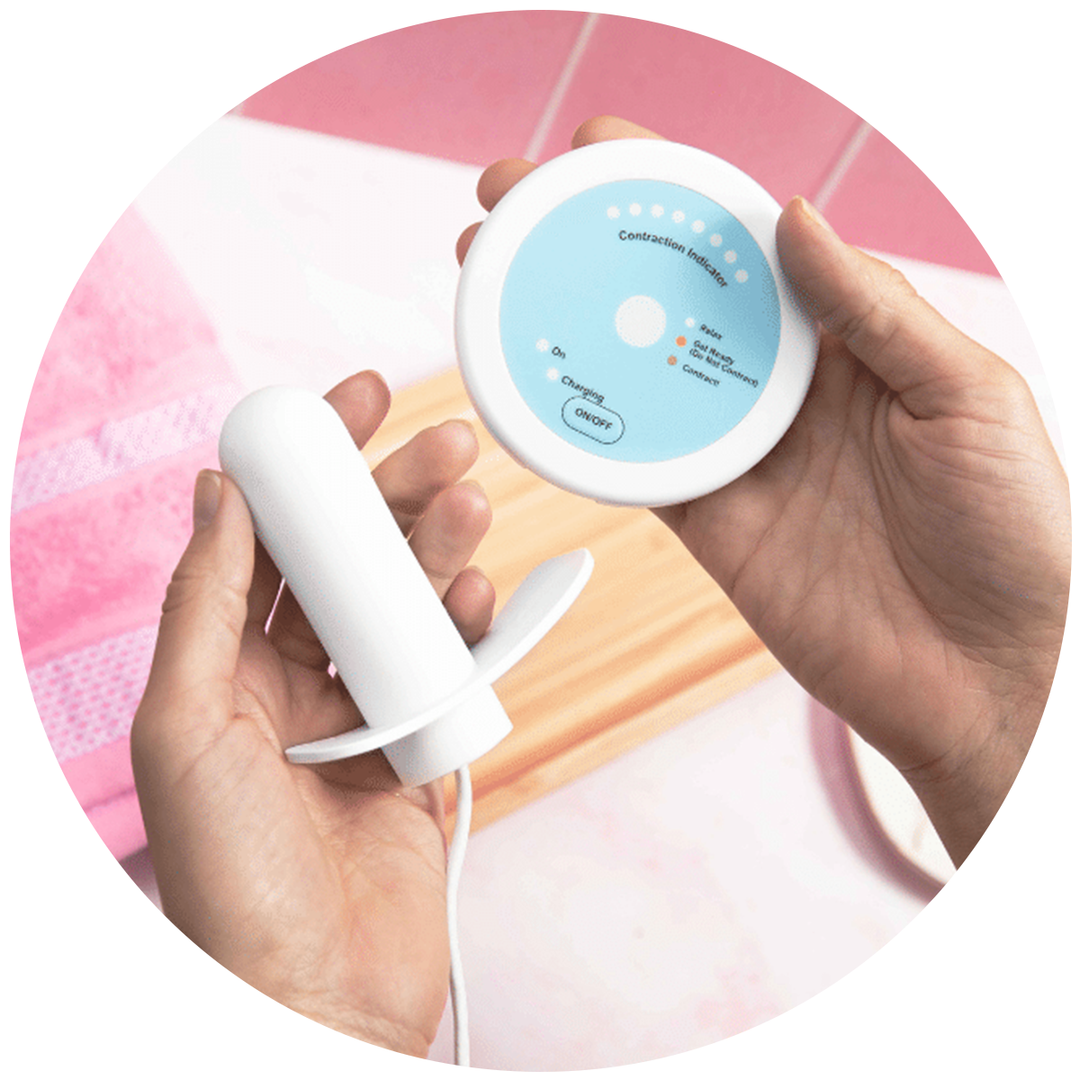 Comfortable
The Flyte wand is covered in smooth medical grade silicone to make insertion comfortable.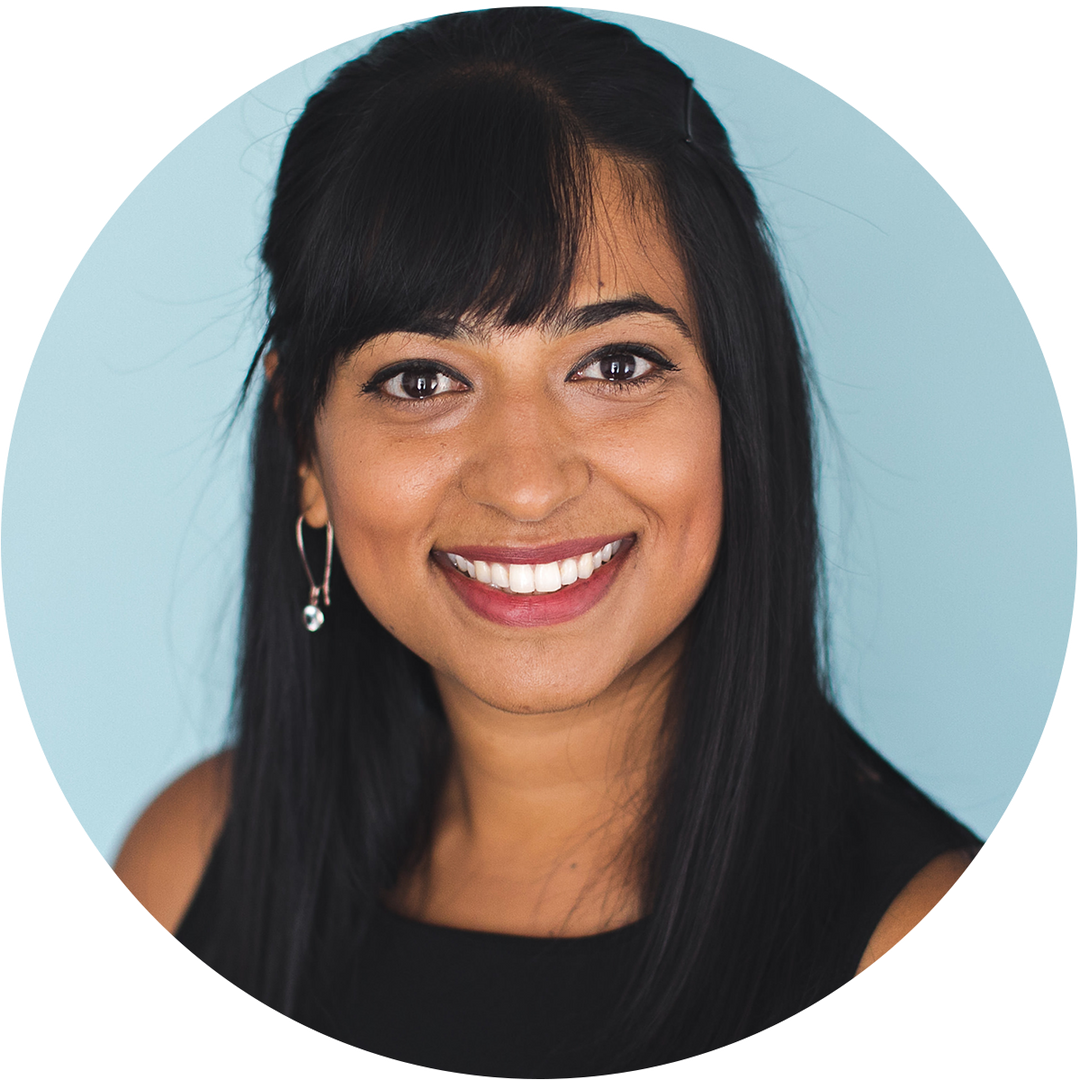 Expert Support
Talk to a Doctor of Physical Therapy pelvic health specialist to guide you through your journey to continence. 
Backed by leading urologists, gynecologists, and pelvic floor PTs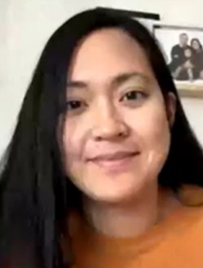 The mechanotherapy was comfortable and it also was enough to wake up my pelvic floor muscles a little more to get a better, more uniform contraction.
— Dr. Melanie Llanes, PT, DPT
Flyte user, Doctor of Physical Therapy, Pelvic Floor Physical Therapist, and Owner of Best Self Wellness
As a pelvic health physical therapist, I have been recommending the Flyte® device to my clients for a few years now.
— Dr. Kirsten DesMarais, PT, DPT, OCS
Doctor of Physical Therapy, Pelvic Floor Physical Therapist, and Owner of Empower Ortho & Pelvic Health

Definitely consider this FDA-cleared Flyte therapy as an alternative to surgery.
— Dr. Nissirine Nakib, MD
Director of Pelvic Floor Medicine & Assistant Professor of Female Urology and Urodynamics at the University of Minnesota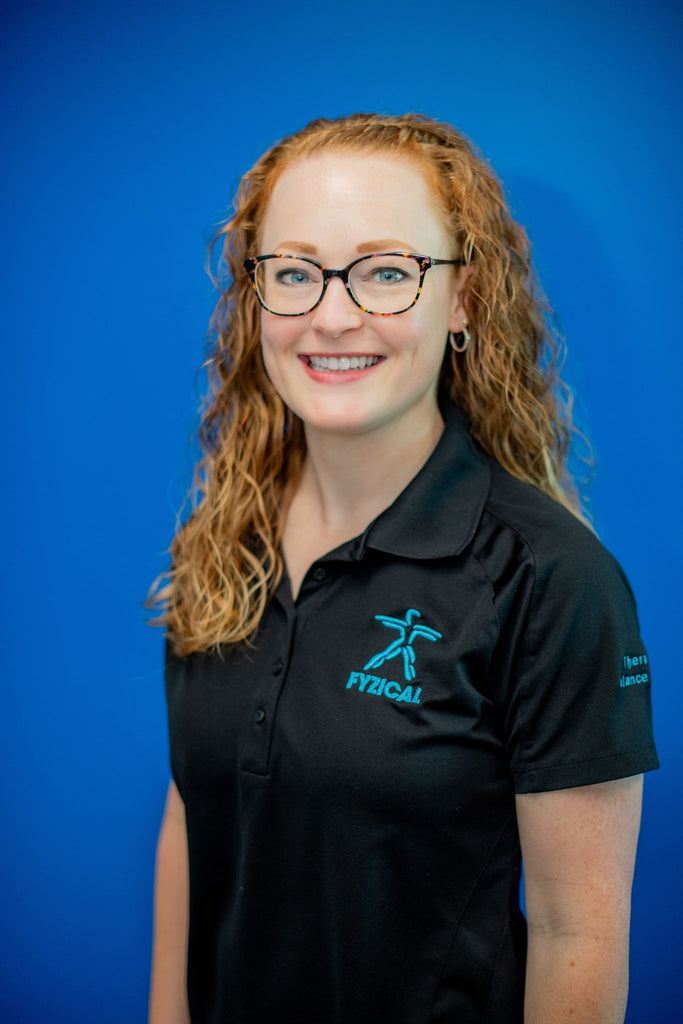 Flyte has been a great addition to my pelvic health physical therapy tools. Definitely a "must have" treatment option.
— Dr. Mallory Hertz, PT, DPT
Doctor of Physical Therapy, Pelvic Floor Physical Therapist at FYZICAL
★★★★★

"I'm so happy that I purchased this product! Within one week of using Flyte®, I started to see and feel results. I continued to have a decrease in leakage and could feel my muscles getting stronger over the course of the next six weeks of use."

Michelle
★★★★★

"I have been using Flyte® daily for 3+ weeks and have already experienced a huge improvement. I used to have bladder leaks EVERY time I exercised, sneezed, coughed, etc. Now, I have very little to no leakage. This is life changing."

Lisa
★★★★★

"Flyte® is by far the best device I have used for bladder leakage and incontinence. The easy to follow instructions, set up, care make it not only user friendly but a routine I can stick with. I saw results within just a few days. I would highly recommend Flyte®!"

Chris
★★★★★

"I love the Flyte®!! I needed it badly. I'm 82 years old. It worked wonders for me and I'm so glad I found out about it. I can now travel without having to stop in every city to use the bathroom."

Sally
★★★★★

"I have been able to jog and jump rope without leaks and I no longer wear a pad and am confident without it!"

Carrie
Flyte® is easy to use.
The Flyte® wand is covered in smooth medical-grade silicone to make insertion easy. We recommend applying a water-based vaginal lubricant to the wand if needed to make insertion easier.
Flyte® does not use electrical stimulation and your treatment should not be painful. During your treatment cycle you will feel Flyte's pulses, which feel like a gentle vibration.
You may experience some discomfort when you first begin to use an intravaginal device. This is normal and is similar to some of the muscle fatigue or soreness you might feel after starting any new exercise program.
Flyte® is designed to work fast — in as little as 5 minutes per day for a 6-week standard treatment time. Some women may take longer than our standard treatment time and may benefit from continued use of Flyte®.
Each woman is different and some women find they need continued treatment beyond our standard treatment time. After 6 weeks, some women will want to continue using Flyte® for a few weeks to further improve strength, or use it occasionally (e.g. once a week) to maintain pelvic floor muscle tone.
The first step is to locate your pelvic floor muscle. One technique is to imagine you are trying to keep yourself from passing gas. Or, imagine tensing your muscles as if to stop peeing mid-stream. The muscles you use are your pelvic floor muscles.
Once you've identified the muscle, squeeze and hold: Imagine you are trying to keep a marble from falling out of your vagina. Think about lifting and pulling in. Don't push down. Try not to activate other muscles in your abdomen, thighs or butt. Visualize a lifting motion and breathe in and out. Don't hold your breath. Contract these muscles for three seconds. Now relax them for three seconds. You've just performed a Kegel exercise.
The Flyte® wand has sensors inside it that measure the tone of your pelvic floor muscles at rest and when you squeeze. The wand transmits this information to the handheld controller and provides biofeedback -- in other words, it tells you when to relax and contract (squeeze and lift) your pelvic floor muscles.
With each cycle, focus on the timing and coordination of your pelvic floor muscles. The blue lights reflect how well you are squeezing and lifting your pelvic floor muscles in comparison to your muscles at rest.
If you activate these lights (even very few!) and follow along, you know you are using Flyte® and engaging your pelvic floor muscles correctly.
This is how Flyte® teaches you how to properly activate, coordinate, and strengthen your pelvic floor. At the same time, Flyte's® gentle pulses (mechanotherapy) are amplifying the benefit of your squeezes (Kegels) by 39 times (data on file at Pelvital).
Flyte® is not currently covered by insurance.
If you have money in a flexible spending account (FSA) or a health savings account (HSA) through your employer-based health insurance, you may be able to use this money to help pay for and purchase Flyte.
No. Flyte® is not electrical stimulation (e-stim) and is not a Kegel trainer.
There are no electrodes and Flyte® does not force your muscles to contract through electrical stimulation, which some women find uncomfortable.
Instead, Flyte® uses a technology called mechanotherapy to leverage the body's natural healing process to improve and restore the pelvic floor muscles, giving you a stronger pelvic floor.
There are other home-use pelvic floor devices on the market that use estim or simply teach you how to perform a Kegel by providing biofeedback. Flyte® is not a Kegel trainer. Flyte® is an active treatment, backed by clinical evidence and is FDA cleared.
Flyte® leverages the body's natural process to heal and restore the pelvic floor muscles. The cells in our body are designed to sense change in our environment and then respond to that change. The Flyte® wand is designed to make contact with the pelvic floor, providing a gentle, therapeutic stretch on the muscles. Second, the Flyte® wand delivers gentle pulses (that feel like a slight vibration) to stimulate the pelvic floor. These two steps work together to create a cellular response in the pelvic floor by generating improved strength and tone – giving you more control over your bladder.
Nilsen I, Rebolledo G, Acharya G, Leivseth G. Mechanical oscillations superimposed on the pelvic floor muscles during Kegel exercises reduce urine leakage in women suffering from stress urinary incontinence: A prospective cohort study with a 2-year follow up. Acta Obstet Gynecol Scand. 2018 Oct;97(10):1185-1191. doi: 10.1111/aogs.13412. Epub 2018 Aug 2. PMID: 29923602.

Labrie J, Berghmans BL, Fischer K, Milani AL, van der Wijk I, Smalbraak DJ, Vollebregt A, Schellart RP, Graziosi GC, van der Ploeg JM, Brouns JF, Tiersma ES, Groenendijk AG, Scholten P, Mol BW, Blokhuis EE, Adriaanse AH, Schram A, Roovers JP, Lagro-Janssen AL, van der Vaart CH. Surgery versus physiotherapy for stress urinary incontinence. N Engl J Med. 2013 Sep 19;369(12):1124-33. doi: 10.1056/NEJMoa1210627. PMID: 24047061.

Yao J, Tse V. Twenty-Five Years of the Midurethral Sling: Lessons Learned. Int Neurourol J. 2022 Jun;26(2):102-110. doi: 10.5213/inj.2142086.043. Epub 2022 Jun 30. PMID: 35793988; PMCID: PMC9260325.

Rogo-Gupta L, Baxter ZC, Le NB, Raz S, Rodríguez LV. Long-term durability of the distal urethral polypropylene sling for the treatment of stress urinary incontinence: minimum 11-year followup. J Urol. 2012 Nov;188(5):1822-7. doi: 10.1016/j.juro.2012.07.033. Epub 2012 Sep 19. PMID: 22999687.

Nakib N, Sutherland S, Hallman K. Novel Pelvic Floor Treatment with Mechanotherapy: Final Clinical Trial Results in Women with Stress Urinary Incontinence (SUI). Neurourology and Urodynamics. Published online 2020. https://www.ics.org/2020/abstract/26. (Accessed 3 May 2023).